I couldn't find any TSI settings that I liked for using my Xponent with Traktor Pro, so I set out to make my own.
New: I made the upgrade to Traktor Pro 2 this weekend. It turns out that my .TSI files designed for Traktor Pro are completely forward-compatible and work perfectly with Traktor 2.
All of these Controller Mappings for M-Audio Xponent will work with all editions of Traktor 2, regardless of their Traktor Pro v1 labeling. But if you are still using the original version of Traktor Pro, you must use one of the downloads labeled "Traktor Pro v1".
Download
Troubles downloading? Try Right Click -> Save As on the download links.
Nov 28, 2011 - Traktor Pro 2 initial release Download
Nov 28, 2011 - Final Traktor Pro v1 release Download
Jan 26, 2011 - Forth Traktor Pro v1 release Download my forth .TSI.
July 27, 2010 - Third Traktor Pro v1 release Download my third .TSI.
May 31, 2010 - Second Traktor Pro v1 release Download my second .TSI.
March 2, 2010 - Original Traktor Pro v1 release Download my first .TSI.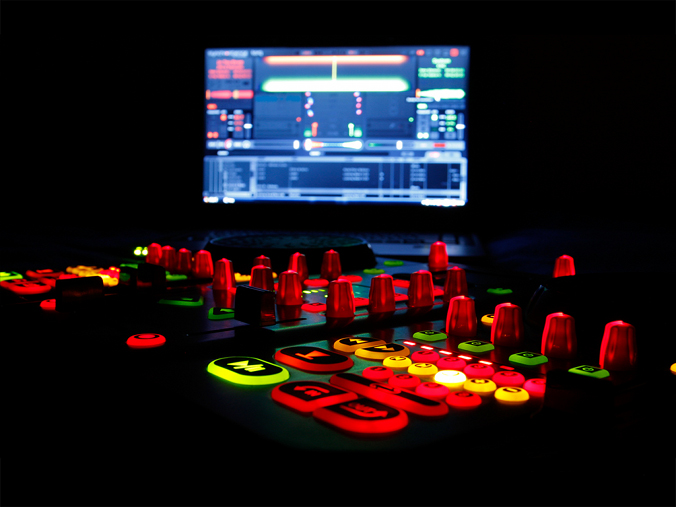 TSI Details:
Latest Improvements (1/26/2011)

:

Beat Jump (Changed!): Use the

large

<< & >> keys to jump an exact number of beats based on selected Loop Size.
"FX Lock": Use the far left effects key to toggle the "FX Lock" for the left effects unit. Quickly switch effects behavior from toggle to "hold-to-use" and back.
Effects Selectors: Change your left unit effects with Shift + Effect Key, change your right unit effect with Shift + small |< or >| keys.
Beat Tap: Use the "finger" keys in the top corners for setting BPM by tapping.
Key Adjustment: Use the small + and - keys to adjust the key by one step. Pitch Lock must be enabled, as well as Key Adjustment for each deck.

Xponent controls are mapped to Traktor Decks 1 & 2 and FX Panels 1 (Chained) & 2 (Advanced)
Control & LED Feedback for each deck transport as well as PFL/Cue Indicator, 5 Cue Points, EQ Kills, Deck/FX Assignments (Left/Right Arrow Buttons) & FX Controls, Deck Filter (Shift + EQ "G") and MIDI Browsing (Right Deck "X")
Control for Wheel Scratch/Bend, Loop Length Select, Save Cue (Lock Button or Empty Cue Point) and Delete Cue (Shift + Lock)
Effects Assignment: Use the small < & > keys towards the right side of each deck to assign left / right effects units.
MIDI Browsing: Enable playlist & track browsing with the right "X" key. Left wheel scrolls playlists, right wheel scrolls tracks.
MIDI Deck Loading: Press the O button on either side of the cross fader to load browser track to deck.
Beat Loop & Beat Jump Selection: Set very small sizes with Shift + Loop Size 1, 2, 4, or set your jump/loop size to a full phrase with Shift + Loop Size 8.
Filter/Gain Control: Tap G-Kill on either Deck to toggle top EQ knob Filter/Gain Control (make sure your Deck Filters are enabled!)
Filter Reset: Shift + Gain Kill (G) on either Deck EQ to reset Deck Filter to neutral position.

TO ENABLED TRAKTOR PRO LED FEEDBACK FOR YOUR Xponent

: Hold the Cue Point 2 + Lock Button on your left deck while you turn the Xponent on. Continue holding these buttons until it is completely on, then load Traktor Pro.
$t->endBuffer(); $t->draw();